the feelgood organization
Home
up
Conflict you create, miracles you make.
Colorado's Chicago Basin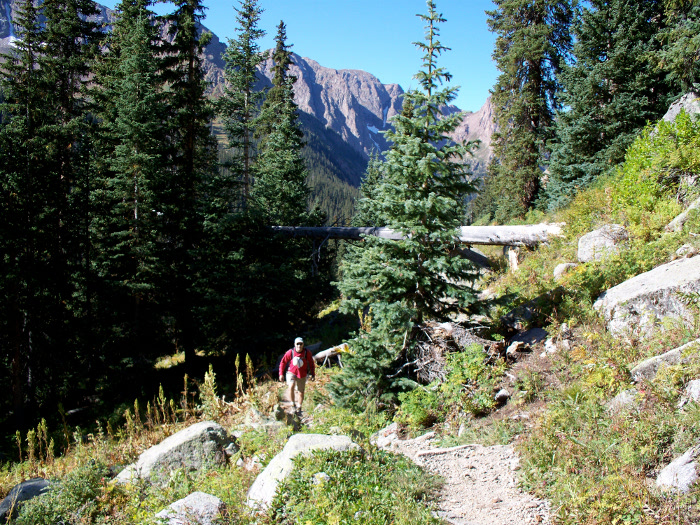 Last thing I did before moving from Colorado to the Saugeen Witch sailboat was to climb around Chicago Basin with Paul. Getting there first involves taking an old coal train north from Durango about half way to Silverton. Then you hike up a valley for a few miles and set up camp a little below tree line. If you ever visit southwest Colorado, consider spending a day touring the mountains on that same fun old coal train because it passes some of the most spectacular scenery in the Colorado Rocky Mountains (
more info
).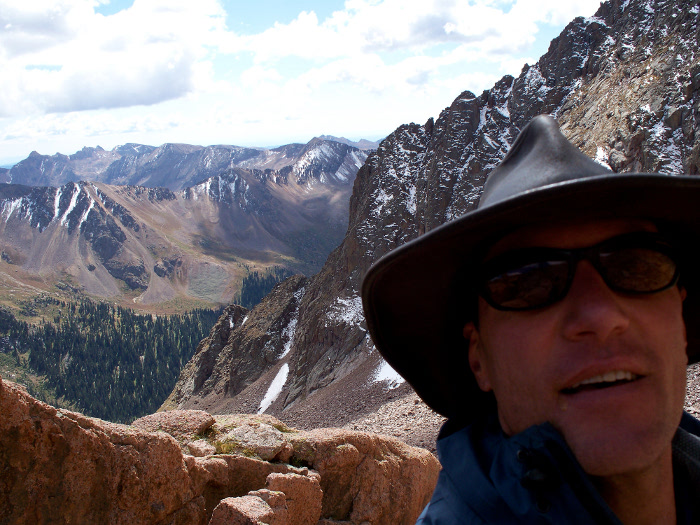 There are three 4000+ meter (14,000+ feet) mountains surrounding Chicago Basin.
Windom Peak
Sunlight Peak
Mt. Eolus
We spent a couple days climbing these mountains.