the feelgood organization
Home
up
Speak nice of others or be quiet.
Colorado River Basin Canoe Paddles
Never actually considered paddling any rivers in a canoe until Brigitte suggested going on some outfitted trip down the North Platt River in Wyoming.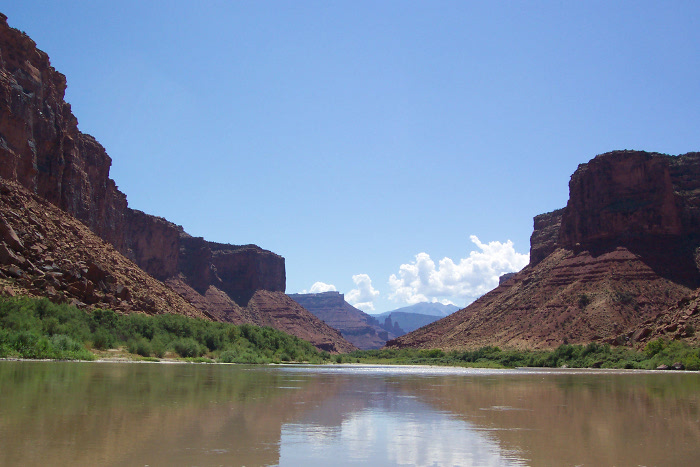 Sure, that was a fun trip through old Native American territory where white settlers in covered wagons migrated from east to west. In some spots you can see where they crossed the river. But that was an expensive trip so afterwards I picked up a yellow 17+ foot Old Town canoe made of royalex. It was perfect river canoe for exploring the remote wild rivers found in the American west. It would easily haul a weeks worth of supplies for two people to camp in comfort. These pictures are actually a collection of various trips on different rivers in Colorado and Utah. There could be some from
Gunnison River
Yampah River
Green River
and these all flow into the Colorado River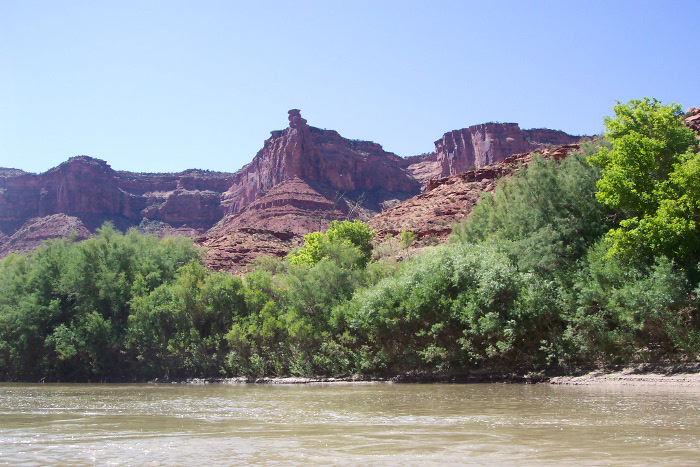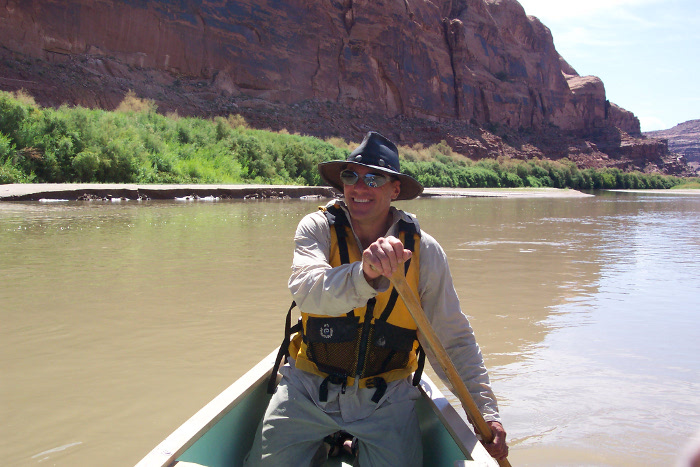 Ken navigating down river.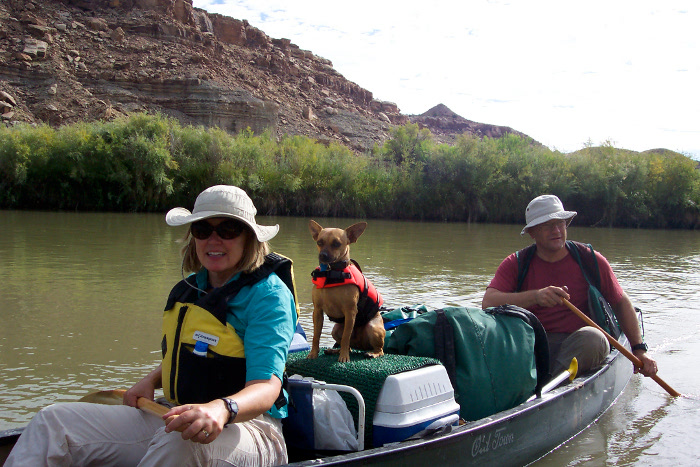 Dan and Janet with their dog navigating down river.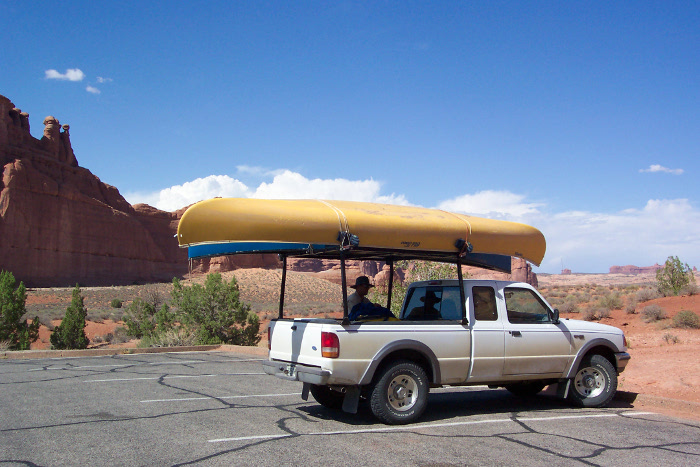 Ken's old truck loaded up with canoes.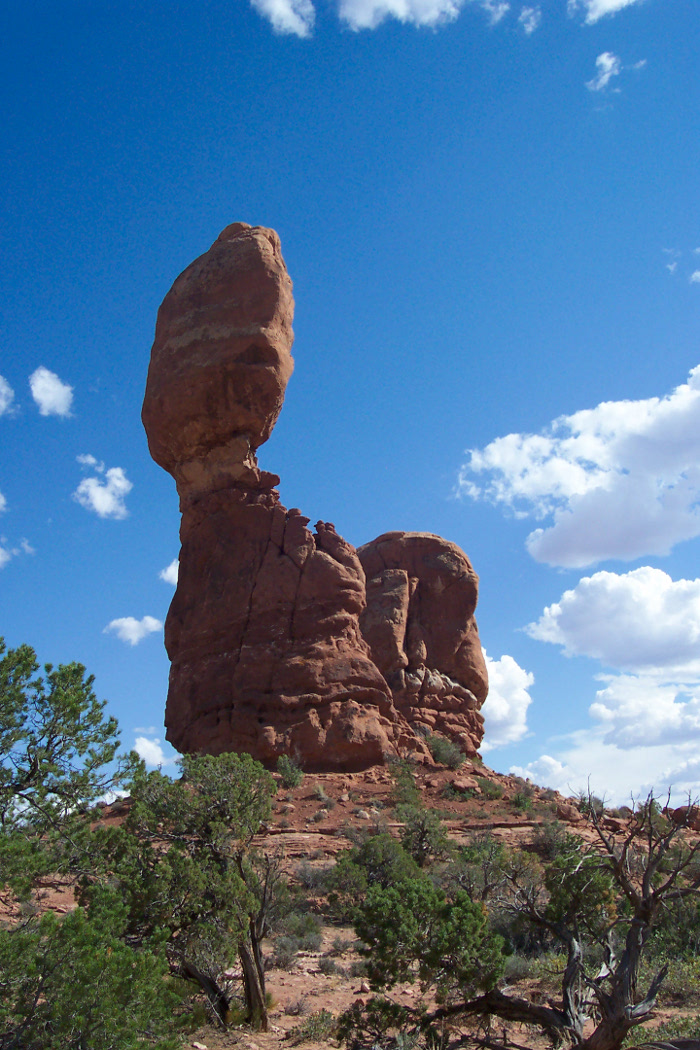 Pictures around Arches National Park in eastern Utah.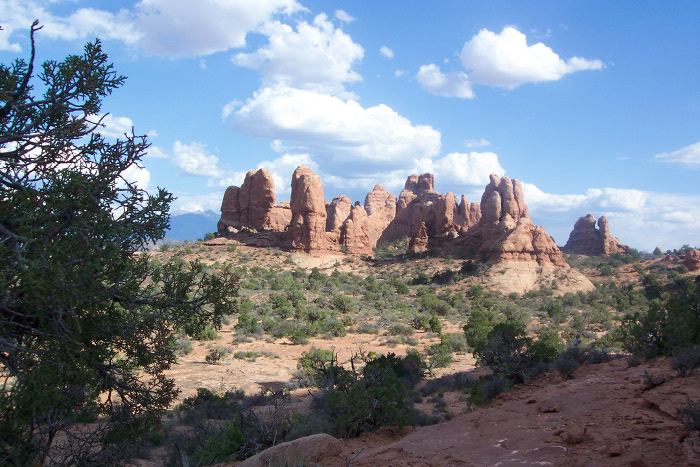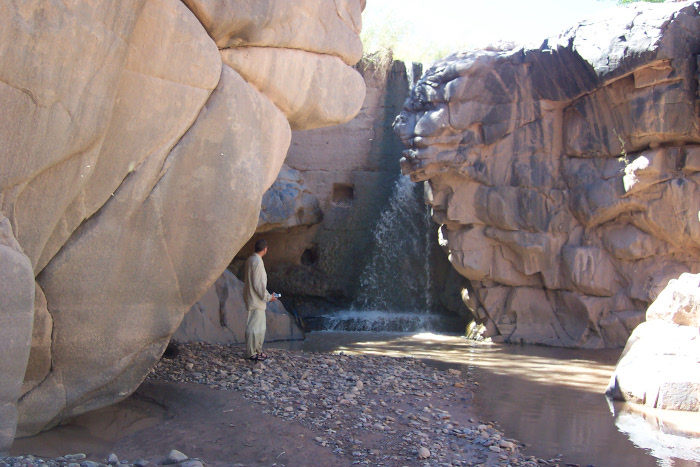 Waterfall at tributary to Green River.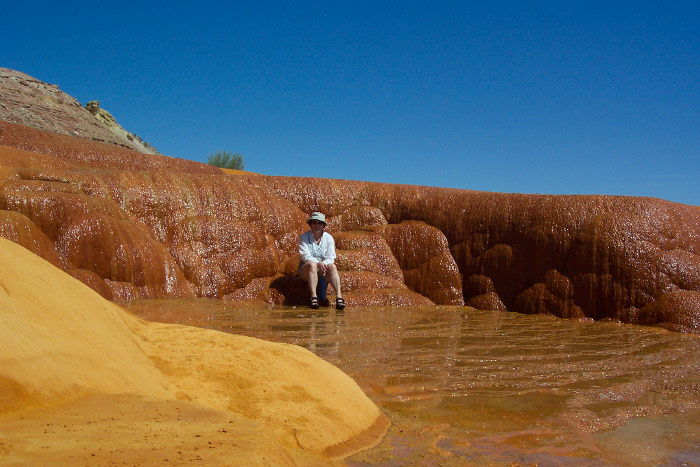 Brigitte relaxing near natural spring.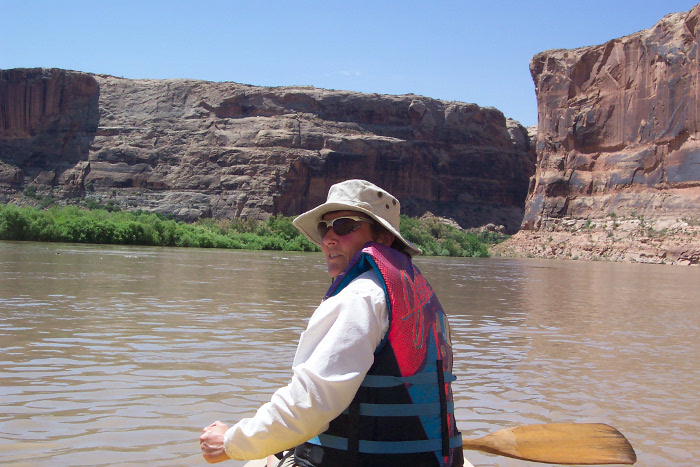 Brigitte navigating down river.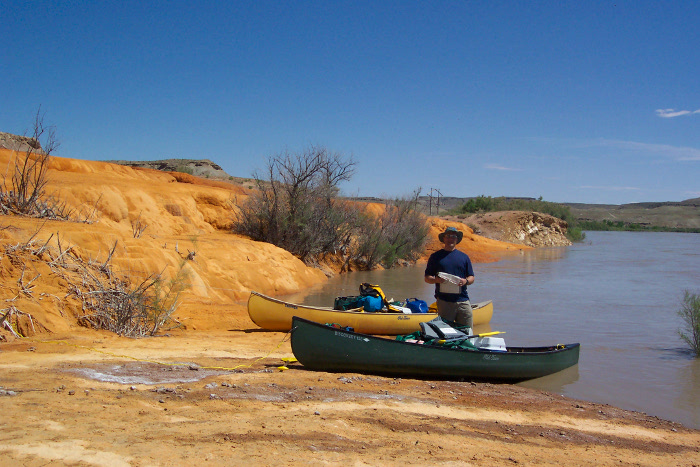 Dan waiting to move along.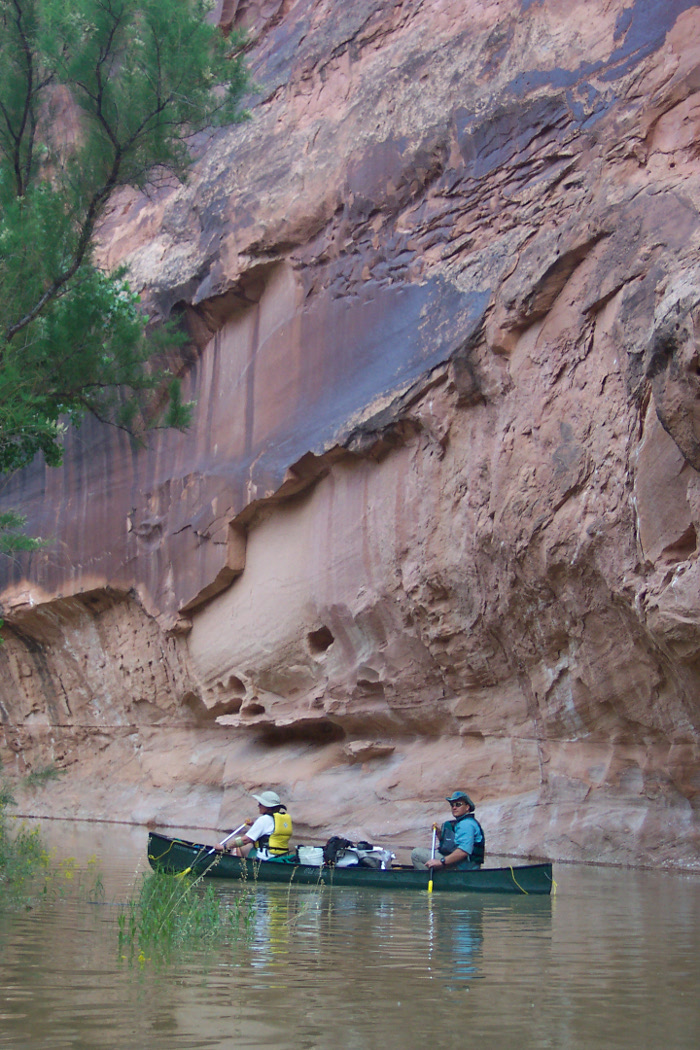 Dan and Janet.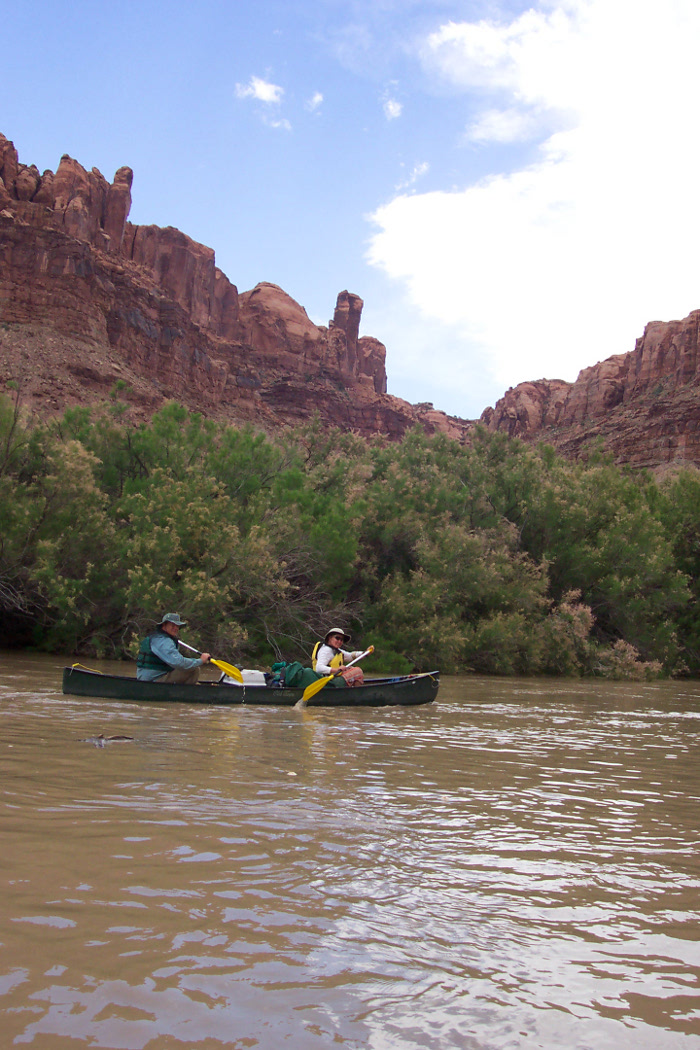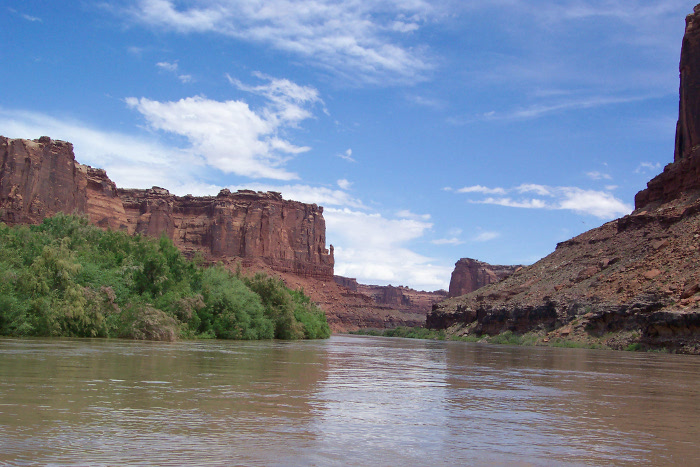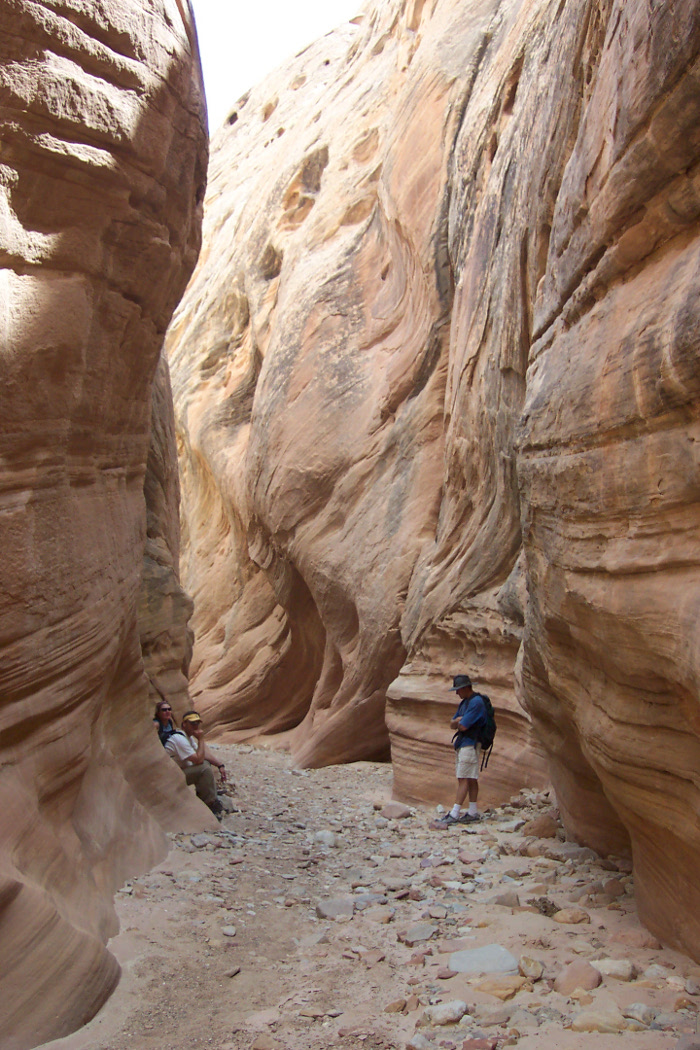 San Rafael Crack in eastern Utah.