up
Sailing the Saugeen Witch Table of Contents ... (
more
)
Videos: purposeful information, and ideas

Videos: rambling fun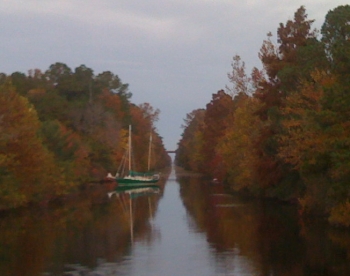 The Saugeen Witch is the 10.5 meter aluminium ketch I found on the Internet.
It was designed by Tom Colvin. Tom was a custom metal sail boat architect in the era between wood and fiberglass and he enjoyed some of his own boats by sailing some of them around the world with his family. Back in 1973, someone bought the Saugeen Witch plans from Tom and had it built in Vancouver, Canada as a gaff rigged ketch. I first saw the boat near the Chesapeake Bay, at about 43. Towards the end of that summer, I moved from the mountains of Colorado to the Saugeen Witch and named it Buenasea. It's Spanglish, half Spanish and half English. Buena is Spanish for good, the feminine good, and Sea is, well, like the ocean. So, the Saugeen Witch's name is like a good sea.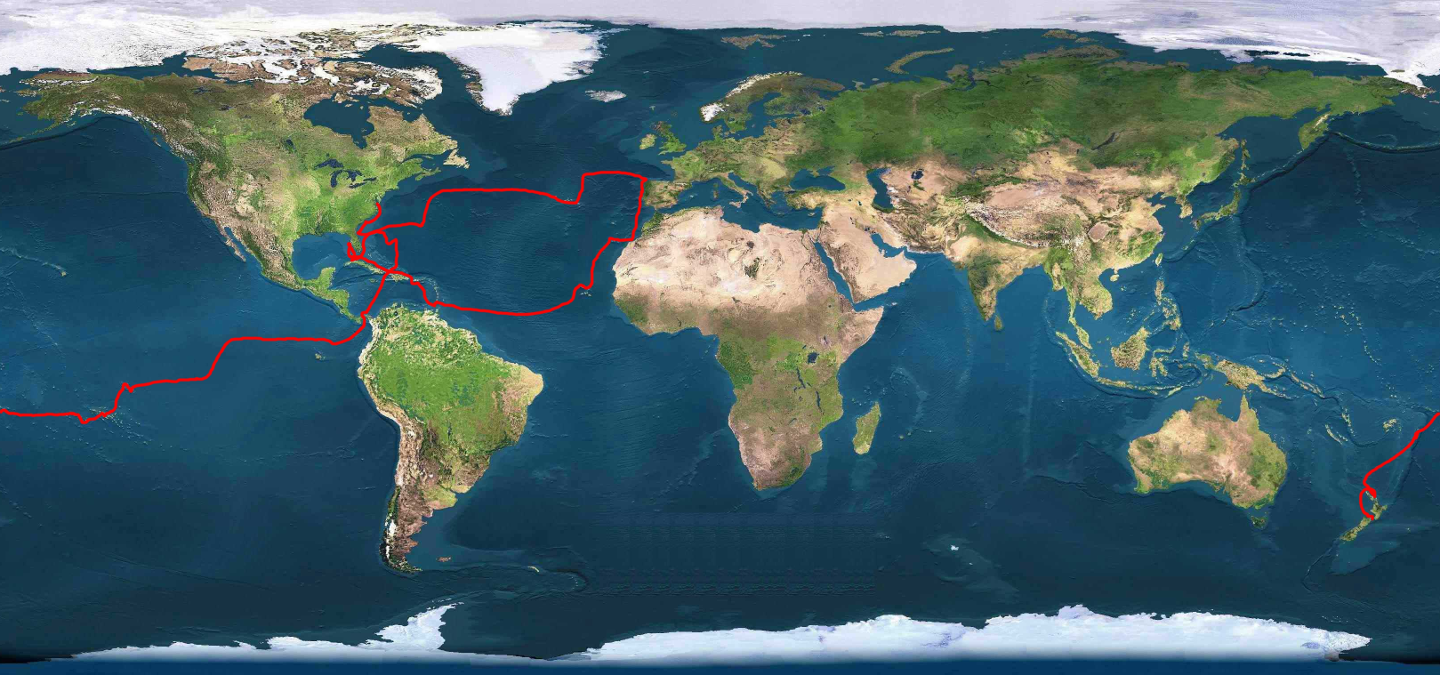 For the next couple of years I worked on getting boat and me offshore ready for remote blue water exploration. During the process we sailed south from the Chesapeake Bay through Charleston, South Carolina to northern Florida (
story
). Spring, at about 44, we cast off for eastbound crossing of the North Atlantic (
story
) and visited parts of Europe and Africa (
story
) before heading back west to the Caribbean (
story
). After a season in the Caribbean, we sailed to the Gulf of Mexico and stopped to work in the St. Petersburg, Florida area for a while. At the end of the hurricane season, at about 51, we sailed a round-about way to Panama (
story
) and transited the canal into the Pacific Ocean (
rambling video
). From Panama it was a long slow sail to Tahiti (
story
) and then a round-about sail landing in New Zealand just before the South Pacific cyclone season (
story
). Foreign vessels are welcome for 24 months in New Zealand so I took advantage of that time to explore much of it from Cape Reinga at top of the north island to Stewart Island below the south island. (
story
). Then, in the middle of winter while dreaming of warm temperatures and water we sailed north to Fiji. After a few months of cruising and exploring Fiji, I sold the boat to make room for building Tatu Gardens.